Putin Is Struggling to Keep His Wars Separate
Leonid Bershidsky, 14‎. ‎februar‎ ‎2018‎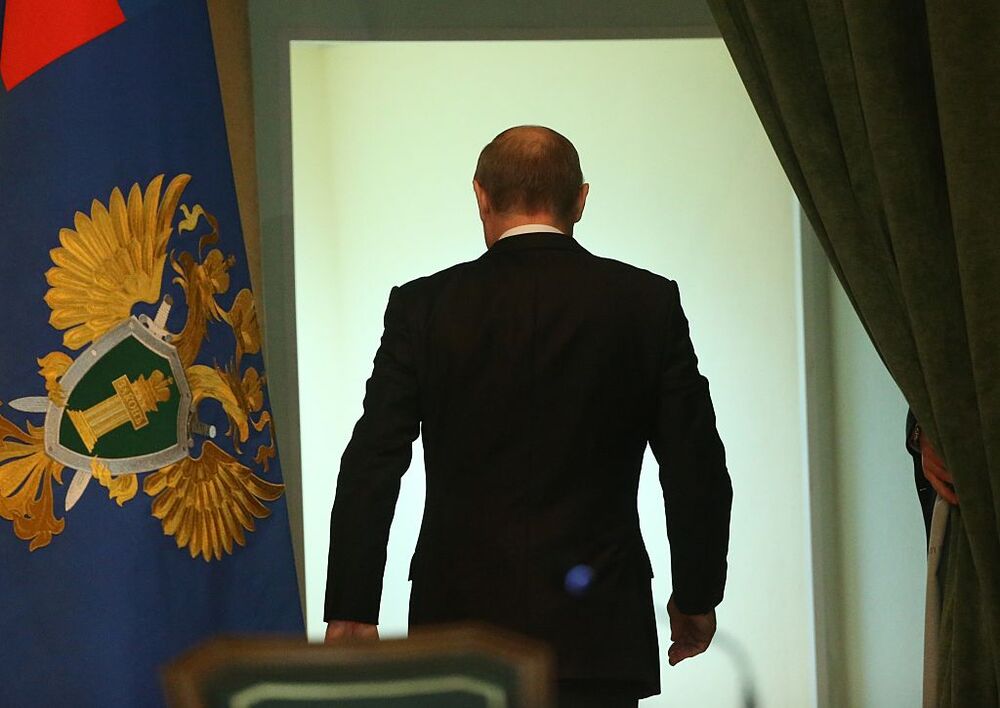 Turning his back. Photographer: Mikhail Svetlov/Getty Images
Late on Feb. 7 and early on Feb. 8, U.S. forces in Syria likely killed the greatest number of Russians since the end of the Cold War -- more than 200 soldiers. There will, however, be no international repercussions, nor will any of the Russians get posthumous medals like Roman Filipov, the fighter pilot who was shot down over Syria earlier this year and resisted capture until he was forced to blow himself up with a hand grenade.
The reason even the exact number of the dead will never be officially confirmed is that the Russians were mercenaries, not regular troops, and their mission likely had nothing to do with Russia's geopolitical goals in Syria. They were attempting to take over a refinery in the Al Isba oil and gas field in the oil-rich province of Deir-Ez-Zor, which formerly provided most of ISIS's oil wealth in Syria. In a statement on the incident, the Russian Defense Ministry called them "Syrian militia members" conducting "an operation against an ISIS sleeper cell." That makes it likely that they were on a purely commercial mission for the regime of Syrian President Bashar al-Assad, who needs access to the oil so he can rebuild the territories he controls -- probably in exchange for a share of the oil business.
Russians are engaged in two wars today. One is being fought by regular troops for the geopolitical priorities of the Kremlin. The other involves mercenaries seeking commercial profit. The line between the two wars isn't as blurry as it might seem. But there is, at times, a bit of an overlap.
The Syrian campaign has provided the clearest example of how it works so far. There are the official Russian forces, which have already celebrated victory and boasted about the combat experience they have gained. Their goal was to save Assad's regime while losing as few Russian military lives as possible (only 44 Russian service members have been reported dead), establish an increased presence for Russia in the Middle East, and make the country an official go-to force in resolving the region's many crises.
And then there's Wagner Private Military Company, an outfit based in southern Russia that hires able-bodied men, often ex-soldiers, as deniable boots on the ground for a salary that often exceeds what regular soldiers are paid but without the state-of-the-art equipment and official state support that regulars enjoy. The pay may come from the Russian government, but also from side projects, like taking over oil installations for Assad.
Seguir leyendo:
https://www.bloomberg.com/view/articles/2018-02-14/putin-is-struggling-to-keep-his-wars-separate